Collagen | Vitamin C Eye
Regular price

Sale price

$90.00
pH 4.65 – 15ml
A light cream formulated for optimal DNA repair, wrinkle reduction, lightening, hydration with natural moisturising factors. Intelligent anti-oxidants restore volume and moisture, introduces oxygen and improves elasticity. Marine collagen helps build structure within the first 72 hours while Growth Factors improve tissue depth in the delicate eye area.
Benefits:
Optimal cutting-edge eye treatment enhancing DNA repair, skin rejuvenation, wrinkle reduction, lightening, hydration & protection. The supreme combination of Liquid Crystals with Spin Trap (PBN), the ultimate intelligent antioxidant, infuses skin with technologically advanced biomimetic peptides, natural moisturising factors, lipids, cellular energy boosters & anti-oxidants. Delicate eye area is lubricated with volume restored. Accelerated ageing reversed & pathways for future damage are terminated. Complete age reversal complex with superior, silky feel.
Skin Type: ALL / Dehydrated / Lined / Healing / Sensitive
Essential targets of I Catalyst:
DNA / Cell Support
Anti-ageing / Anti-wrinkle
Anti-oxidant / Nutrients
Supporting these 4 fundamental areas of concern requires the intricate framework of key actives that are suspended in a luxurious emollient platform, executing delivery to the critical skin matrix
Application: Apply 1⁄2 rice grain size nightly. Press between fingers & spread by holding finger down gently to distribute evenly. Also apply to lips
Key actives:
sh Oligopeptide-1 (EGF)

 

– Skin identical Epidermal Growth Factor

Sophisticated Biomimetic Peptide, that accelerates the growth of epidermal cells
Essential for cell proliferation, DNA repair & protein stimulus
Fundamental aspect of healthy skin regeneration
Reduces wrinkles, stimulates collagen & improves elasticity
Accelerates wound healing
Prevents scar tissue formation, maintaining skin health
Reverses existing scarring & structurally reforms promoting youthful appearance

Palmitoyl Oligopeptide & Palmitoyl Tetrapeptide-7

 

– Liposomal delivery mechanism

The peptides in liposome emulsion act in synergy to repair the cutaneous damages of age. By activating the skin's natural production of collagen, elastin and hyaluronic acid, the peptides work to reduce wrinkles and other signs of aging
Collagen, made up of long strands of amino acids, is the main building block of skin & gives skin its plump and youthful appearance.
As we age, collagen is depleted, giving way to aged, wrinkled looking skin. When the long strands of amino acids in collagen are broken down they create small chains commonly referred to as peptides. The presence of these peptides signal to the skin that it has lost collagen and the production of more is necessary.
The peptides Palmitoyl Oligopeptide and Palmitoyl Tetrapeptide-7 work to mimic the appearance of this broken-down collagen, causing your skin to react by producing more collagen, as well as elastin (responsible for the skin's elasticity, and hyaluronic acid (which plumps up the skin and gives it that healthy, full look)

Tetrapeptide 30

 

– Biomimetic (skin identical) Amino acid sequence Proline –Lysine – Glutamic Acid – Lysine

Active on all kinds of skin types
Visibly diminishes hyperchromatic spots
Brightens skin and improves the evenness of skin tone
Reduces acne lesions
Alleviates melasma on ethnic skin
Provides a significant anti-inflammatory effect
Safely inhibits the pigmentation process without toxicity or rebound effect

SNAP 8 TM – Acetyl Octapeptide-3: Is an amino-peptide that blocks transmitter signals from facial muscles to the skin (restricts facial movement) promoting relaxed and smooth skin. Used in conjunction with muscle relaxant injections, this unique product will provide longevity to the procedure for approximately 4-6 weeks
Low Molecular Weight Marine Collagen

 

– Collagen Oligopeptides (high content of essential amino acids)

Endowed with high capacity to interact with skin
Similar amino acid content to the collagen contained in skin
These are our skins fundamental building blocks for structural support (collagen, elastin) inhibiting wrinkle formation & maintaining youthful volume
Contributes to production of Collagen type 1: the major protein in the dermis. It is arranged in fibres creating  strength and resistance – increase d by 89% in 72 hours
Stimulates Collagen type III: commonly found alongside type I and plays an important role during skin repair –  increased by 67% in 72 hours
Reduced synthesis of collagen I and III is characteristic of chronologically aged skin
Stimulates Hyaluronic Acid Activation – 25% increase in 72 hours

Liquid Crystals – (our body is made up of Liquid Crystals)

 

transforms into an emollient protective barrier on the skin, providing potent environmental protection inhibiting accelerated ageing. Alters existing damage by restoring & inhibiting lipid peroxidation
Phenyl t-Butylnitrone (Spin Trap)

 

– A highly active oxygen/nitrogen complex, considered an "intelligent" antioxidant, instead of destroying free radicals, it traps them, transforms them into useful oxygen, and then transports them back into the respiratory cycle as a nutrient. The PBN protects skin from Reactive Oxygen Species (ROS) found in pollution (the higher the pollution, the more ROS on the skin) & corrects the damage caused to healthy skin from imbalanced molecules
L22 TM Biomimetic Lipid Composition: Jojoba Oil/Macadamia Seed Oil Esters, Squalene, Phytosteryl Macadamiate, Phytosterols, Tocopherol
SKIN LIPID COMPONENTS

 

– triglycerides, sterols, wax esters, squalene, sterol esters

Ratio consistent with lipid profile of healthy 22-year-old skin
Studies concluded that positive effects on skin hydration, barrier repair, lipid peroxidation induced by aged & sun damaged skins were corrective short & long term  intense improvements to skin elasticity & firmness were correlated to the skin identical nature of the lipid complex
Long term correction is induced with ingredients that occur naturally in the skin providing calibration & optimal function
The skin learns to rehydrate itself again – Promoting less dependence on extra products

Ascorbyl Tetraisopalmitate

 

– Stable, oil soluble form of vitamin C, antioxidant, UV protection, skin lightening, MMP Inhibition, DNA protection, collagen synthesis and protection

It has superior absorption qualities
It has a lightening effect on the skin and may help reduce the appearance of pigmentation
It protects against DNA cell damage induced by UV exposure
It prevents lipid peroxidation, and acts as an anti-oxidant
As an antioxidant it protects the skin against aging
It promotes collagen synthesis and collagen protection

Hyaluronic Acid

 

– Ultra Low Weight

Trials indicate a reduction in immune-derived inflammation, improving scaling, erythema & pruritus.
Effective for Atopic & Seborrheic Dermatitis Rx
Biological activity triggers built-in immune defence mechanisms whilst inducing anti-bacterial responses effectively healing skins epithelium
Penetrates effectively to rebuild + plump deeper layers firming the skins surface
Replenishes the hydration factors diminished with ageing + sun damage to mimic youthful levels

Hyaluronic Acid

Natural Moisturising Factor that attracts + binds up to 1000 X its own weight in moisture
Plumps surface tissue to alleviate dry, thinning skin
Assists wound healing + repairs barrier function
Inhibits Trans Epidermal Water Loss– essential for atopic skins
Na PCA (Sodium Salt of Pyroglutamic acid)

 

– Natural moisturizing factor, helping skin to retain hydration levels. It is an amino acid derivative & a metabolite in the Glutathione cycle
CoQ10

 

– Plays an essential role in our biological machinery, producing biological energy (ATP) inside the cells, aiding repair & keeping cells healthy. Also, a potent antioxidant, it neutralises harmful free radicals, preventing premature ageing
Resveratrol

 

– A potent phytoalexin antioxidant found in red grapes & Knot Weed. Studies indicate protective effects against UV radiation DNA damage, the cascade of oxidative stress & related signalling leading to mutation & irreparable damages to skin cells. Anti-inflammatory, Anti-bacterial, Natural Phytoestrogen, Anti-acne
L-Carnitine – Amino Acid

 

– Increases skin cell turnover & transports fatty acids into the mitochondria assisting energy production. Aids moisture levels & has an exfoliating effect
Oryza Sativa (Rice) Bran Oil

 

– Different from other vegetable oils due to its high levels of tocotrienols and gamma- oryzanol antioxidants
Zea Mays (Corn) Silk Extract

 

– Provides a refined, emollient texture to effectively dispense actives to skin
Recommendations:
Sun damage protection
DNA & sun damage repair
Stimulate collagen & hyaluronic acid production
Antioxidant s & cellular energy
Moisturising & rebuilding natural hydration
Barrier Repair & TEWL
Lightening & brightening
Treat hyperpigmentation
Ingredients: Water, Undecane, Tridecane, Glycerin, Cetearyl Alcohol, Ceteareth 20, Ascorbyl Tetraisopalmitate, Sodium PCA, Caprylic/Capric Triglyceride, Shea Butter, Jojoba Oil/Macadamia Seed Oil Esters, Squalane, Phytosteryl Macadamiate, Phytosterols, Tocopherol, Sweet Almond Oil, sh-Oligopeptide, Tetrapeptide-30, Mannitol, Acetyl Octapeptide-3, Resveratrol, Lecithin, Hyaluronic Acid, LMW Hyaluronic Acid, L-Carnitine, LMW Hydrolysed Marine Collagen, Stearic Acid, Phenoxyethanol, Potassium Sorbate, Citric Acid, Palmitoyl Oligopeptide, Palmitoyl Tetrapeptide-7, Ethyhexyglycerin, Caprylyl Glycol, Rosehip Oil , Rose Absolute, Seabuckthorn Seed Oil ,Alpha-Bisabolol, Vitamin A Palmitate, CoEnzyme Q10, Rosemary Leaf Extract, Pullulan, Sclerotium Gum, Xanthan Gum, Sodium Phytate, Cholesteryl Oleyl Carbonate, Cholesteryl Nonanoate, Cholesteryl Stearate, Oryza Sativa (Rice) Bran Oil, Zea Mays (Corn) Silk Extract, Phenyl t-Butylnitrone (Spin Trap)Vanilla & Mandarin Essential Oil Blend
Share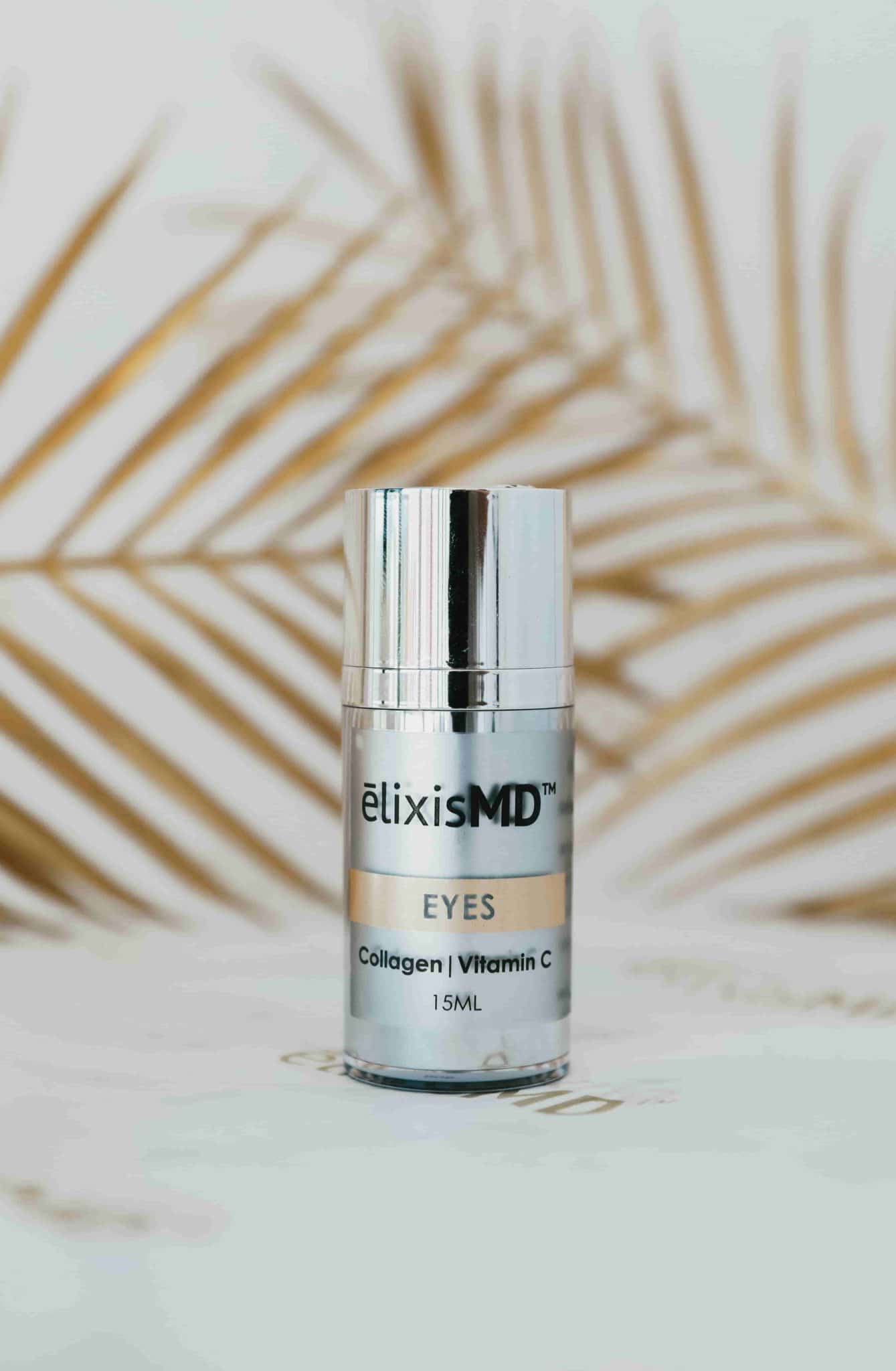 Testimonials
Alina Zahri

I am so happy i found MD. At the beginning of the year i was suffering with post pill acne for the first time in my life and felt so hopeless with my skin. I had a consult with Mel who made me feel so welcomed and hopeful about what we could do for my skin and even gut health (which was affecting my skin). I then continued to get treatments with tayla, who has been so great every single time. The ladies here are so kind, offer you knowledge about the treatments and take care of you the entire process. I recommend this place to all my friends and family, I LOVE IT. ❤️

Suzi Adams

When I first came to MD Cosmetics three years ago, I wanted skin that was healthy enough to no longer feel like I needed to wear foundation. And I can honestly say that goal came true - I almost never wear make up anymore! Mel and the team always make me feel pampered and comfortable. They have totally changed my skin and I'm so grateful I found this place!

Emma Wallace

I have had several treatments with Nurse Laura Barnes at MD and I am thrilled with the service I received and my fantastic results. Laura is so knowledgeable yet approachable and sweet. Thank you MD! I'll be coming back for years!

Tracey Higgins

Treated myself to visiting MD Cosmetics & I'm hooked. Can't go past the Professional & Friendly service offered by Mel & her team. Excellent results. Very happy!!