A complete skin solution, tailored to you.
Based in Maroochydore, MD Cosmetic and Skin is your destination for revitalisation. We understand that it's about more than just how you look; it's about how you feel. That's why we create tailored skin solutions and offer the best in anti-wrinkle treatment, filler, laser, and skin rejuvenation therapy, so you can feel confident, look younger and be your best self.
Experience above and beyond from our skin health and prevention specialists.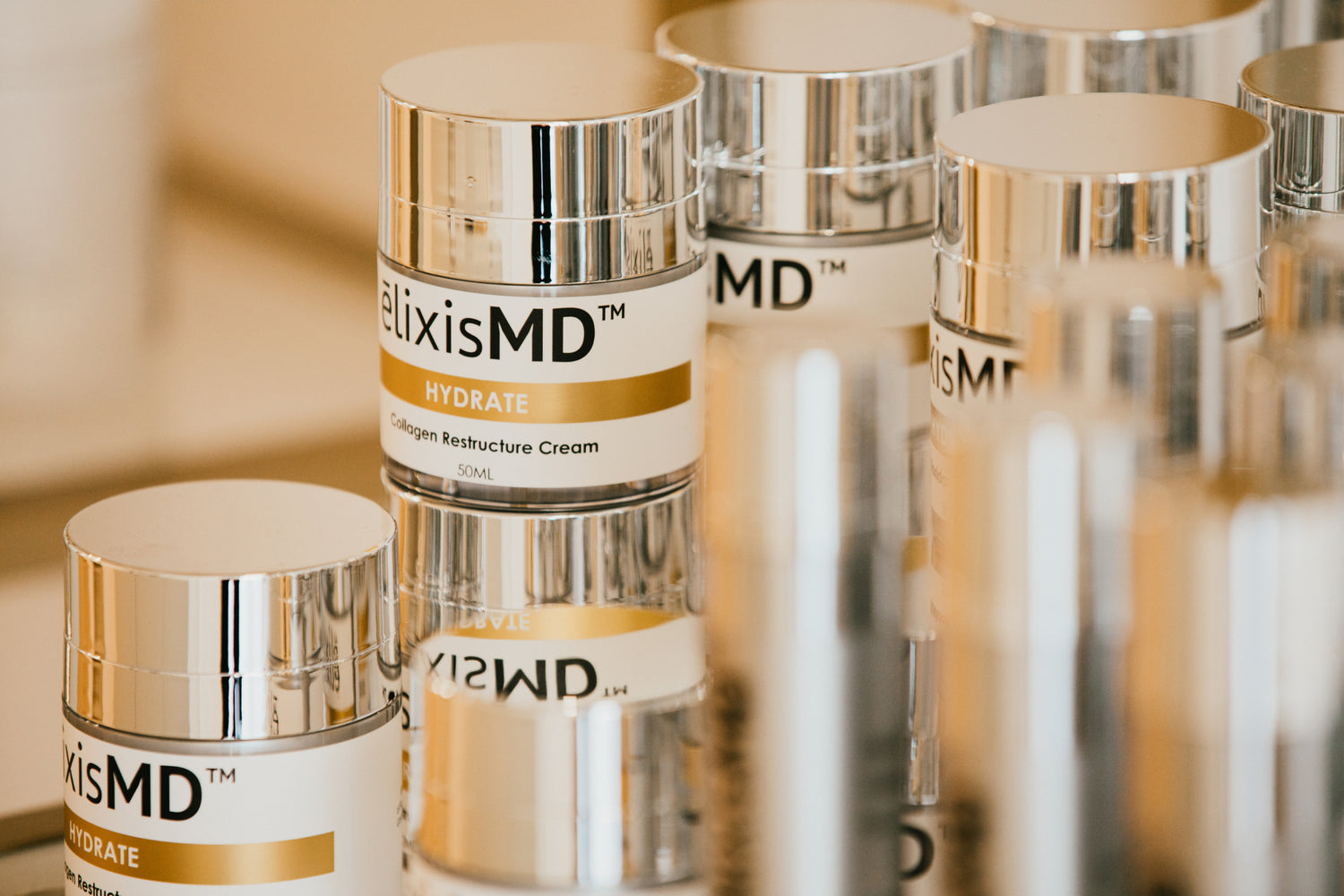 Our Specialist Skin Products
Committed to providing clients with a healthy and effective skincare solution right here on the Sunshine Coast, MD Cosmetic and Skin Founder, Melissa Drury, partnered with Lee Wood, owner of Neo Genesis Skin RS Lab, to develop ēlixisMD.
Each product contains potent healing properties sourced within Australia, such as the Kakadu plum, manuka honey and lime caviar to repair, regenerate and rejuvenate the skin.
SHOP ALL PRODUCTS
When I first came to MD Cosmetics three years ago, I wanted skin that was healthy enough to no longer feel like I needed to wear foundation, and I can honestly say that goal came true - I almost never wear makeup anymore! Mel and the team always make me feel pampered and comfortable. They have totally changed my skin, and I'm so grateful I found this place!

Suzi Adams
I am so happy I found MD. At the beginning of the year, I was suffering from post-pill acne for the first time in my life and felt so hopeless about my skin. I had a consultation with Mel who made me feel so welcomed and hopeful about what we could do for my skin and even gut health (which was affecting my skin). I then continued to get treatments with Tayla, who has been great every single time. The ladies here are so kind, offer knowledge about the treatments, and take care of you throughout the entire process. I recommend this place to all my friends and family. I LOVE IT. ❤️

Alina Zahri
I treated myself to a visit to MD Cosmetics, and I'm hooked. I can't go past the professional and friendly service offered by Mel and her team. The results are excellent, and I'm very happy!

Tracey Higgins
I have had several treatments with Nurse Laura Barnes at MD, and I am thrilled with the service I received and my fantastic results. Laura is knowledgeable yet approachable and sweet. Thank you, MD! I'll be coming back for years!

Emma Wallace
I see Melissa here for anti-wrinkle and tear trough filler. She is amazing, and I get such great results. She seems to have a lot of knowledge and is an artist at what she does. I highly recommend her with a 10 out of 10.

Karisha Power