Your Personalised Skin Therapy Plan for A Healthy, Cleansed Complexion 

Invest in your skin health right down to the hypodermis. Personalised skin therapy pinpoints deep underlying skin issues so our MD Skin Specialists can use their healing hands to address the root of your concerns and create a tailored solution. By enhancing, maintaining, and protecting the function and appearance of your skin and improving circulation and cellular health, you can feel refreshed with cleansed, glowing skin.

Your treatment plan may include HydraFacial, A-list facial, men's signature facial, deep hydration facial and/or enzyme peel. 
Hydrafacial Signature
Regular price

Sale price

$210.00
HydraFacial is the only procedure that combines cleansing, extraction and hydration simultaneously, resulting in clearer and more beautiful skin with little to no downtime. With four facials to choose from; Signature, Deluxe, Clarifying or Platinum HydraFacial, each treatment exfoliates and rejuvenates with a soothing paintbrush feel. HydraFacial is a global phenomenon, with its patented technology designed to improve skin health.
Signature Treatment Includes: 

Step 1: Cleanse & peel using algae extract, lactic acid and glucosamine to deep clean and exfoliate gently.
Step 2: Resurface with glycolic and salicylic acid accelerated peel with no irritation.
Step 3: Gentle Exfoliate with salicylic acid to remove sebum build up in pores. Then use honey, willow bark and Tasmanian pepper to extract, leaving skin clear and radiant.
Step 4: Antioxidant Infusion using a blend of green tea extract to detoxify skin, with Hyaluronic acid to hydrate. Treat skin with mineral peptides copper, magnesium, zinc to reduce appearance of fine lines and wrinkles and red algae to brighten and stimulate collagen.
Share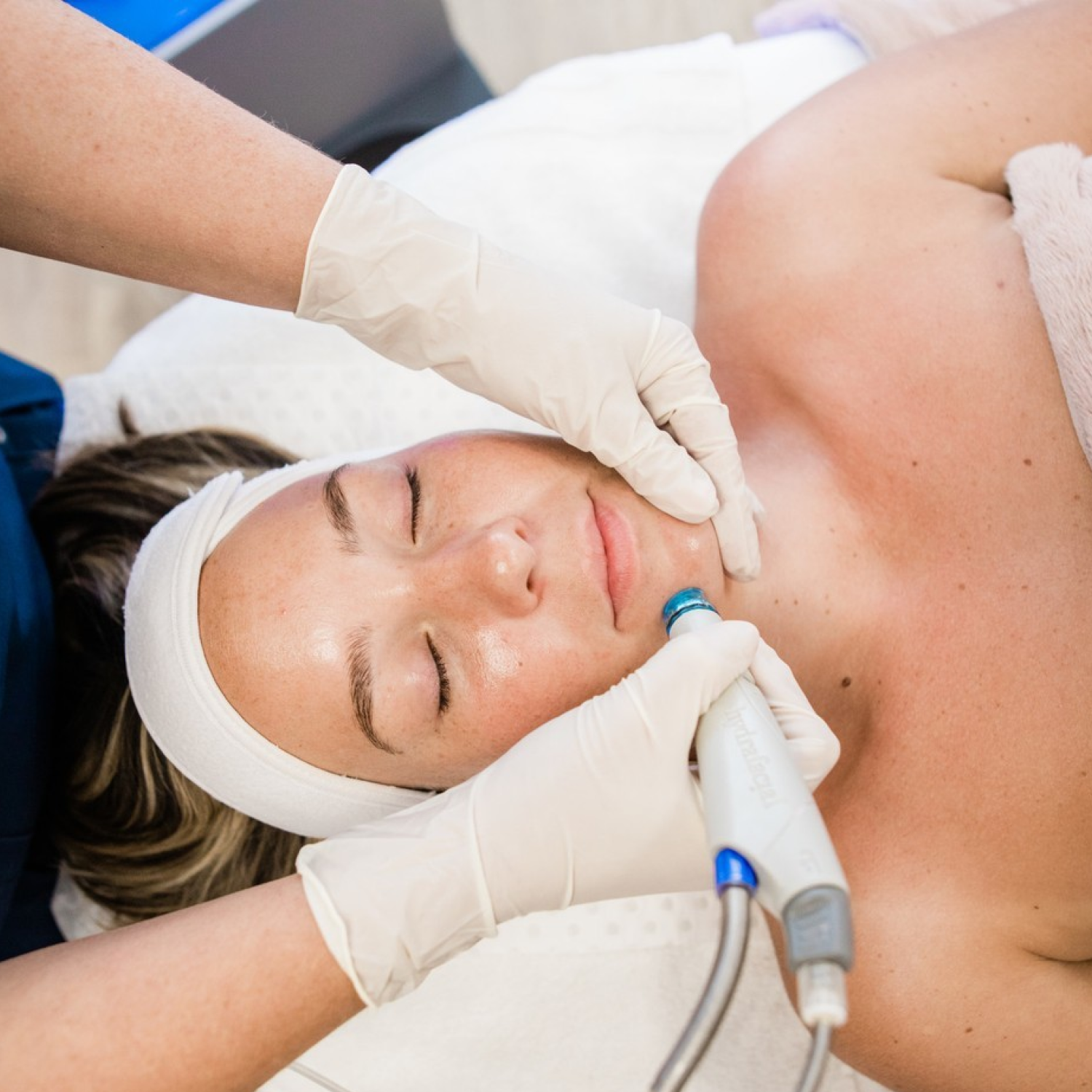 A-list facial
Regular price

Sale price

$160.00
Indulge in the ultimate pampering experience with luxurious customised facial therapy. Sixty minutes of pure bliss includes thorough skin exfoliation, intensive hydrating infusions, LED light therapy and an exquisite facial massage to increase oxygen, lymphatic drainage and blood flow, giving you a gorgeous glow. 
Share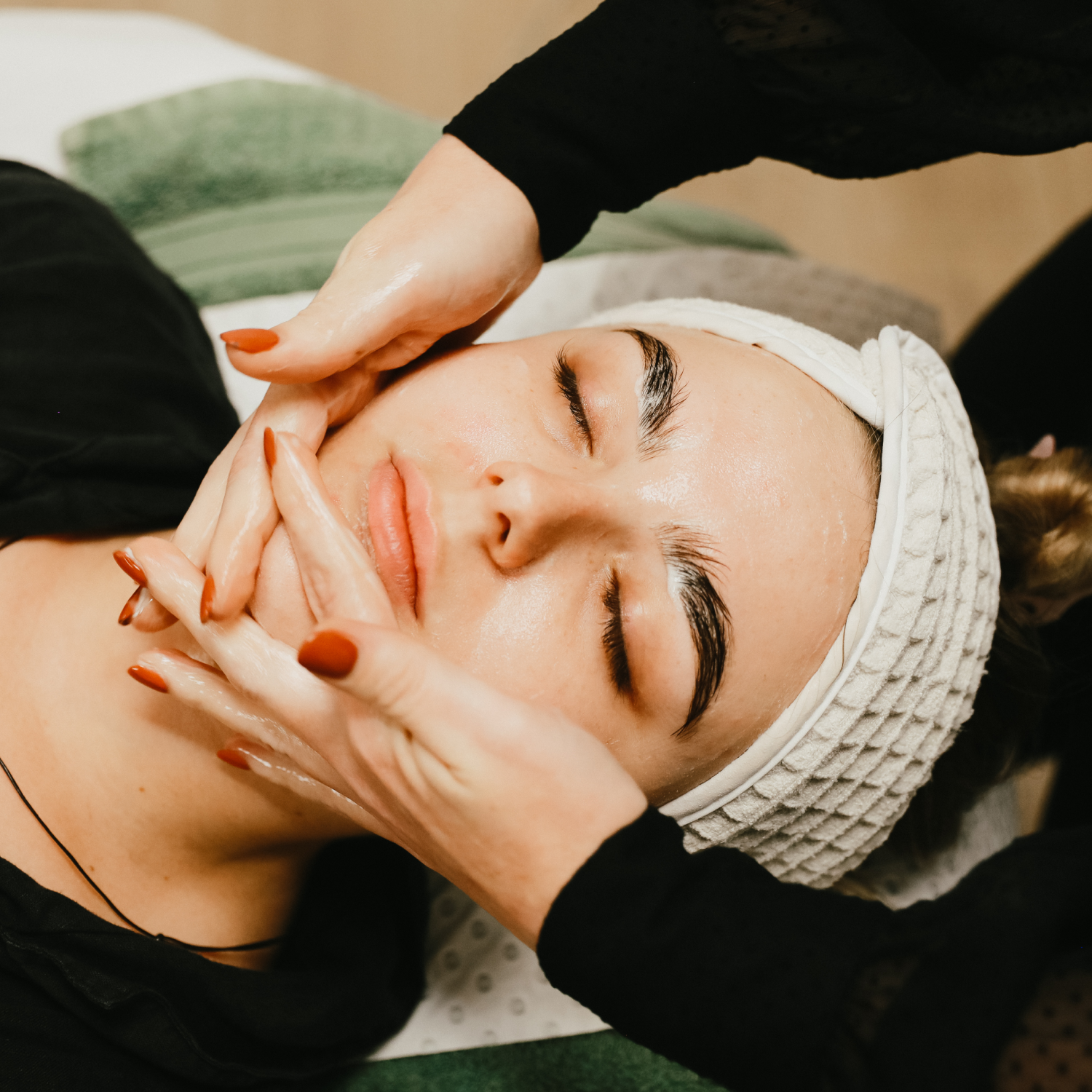 Growth Factor Facial
Regular price

Sale price

$250.00
One of our most popular skin rejuvenation treatments that is luxurious and relaxing leaving your skin looking polished and hydrated.
 A high intensity 30-minute facial using a non-acid blend of powerful botanical's enriched with anti-inflammatory and antioxidant properties to remove surface dead skin cells. Once removed a lab-cultured Stem Growth Factors and Cytokines serum derived from bone marrow stem cells  is applied  on the skin and simultaneously  stamped in (.25mm) to maximise penetration This replenishes and recharge your skin's energy
This is further enhanced with two powerful peptides to achieve immediate as well as long-lasting results, with no down time.
Share