Snap-8 | Peptide Firming
Regular price

Sale price

$165.00
99% Peptide Serum – 30ml
A 99% active peptide serum, labelled our Anti-wrinkle in a bottle, this formulation of 9 Peptides visibly firm, tone, reduce wrinkles and decrease deep lines over 28-84 days whilst protecting against further UV damage. Skin type: Tone & volume depleted skin
Additional Information
Description:
99% Peptide Serum
Actives + Benefits:
More than 90% of premature aging is caused by photo-damage resulting in a loss of collagen and elasticity, wrinkling and hyper-pigmentation.
Our Pure Peptide Complex combines an unprecedented 99% actives. All facets of skin rejuvenation are addressed through DNA repair & cellular stimulation. Optimal tactic for revolutionary treatment of pigmentation, damaged capillaries, abnormal cell formation & cellular matrix restructure. Accelerate restoration of visibly firmer skin exhibiting youthful volume & line reduction.
Skin Type: Tone & Volume Depleted Skin
Application: Apply 1-2 pea size AM or PM massage in well. Can mix with other serums
Key actives:
24% Peptamide™ 6 (Hexapeptide-11)

 

– visibly firms + tones skin over 28 days
20% Matrixyl™ 3000 (Palmitoyl Tetrapeptide-7, Palmitoyl Oligopeptide, Butylene Glycol, Carbomer)– 45% reduction of wrinkles within 2 months – promotes collagen synthesis
15% SYN®-COLL (Palmitoyl Tripeptide-5)

 

– 350% improvement in wrinkles over 84 days
10% Argireline® (Acetyl Hexapeptide-8)– 32% decrease in deep wrinkles within 28 days
10% Leuphasyl® (Pentapeptide-18)

 

– 47% maximum reduction in wrinkle depth when combined with Argireline® for 28 days
10% SNAP-8 (Acetyl Octapeptide-3)

 

– 63% maximum wrinkle reduction over 28 days
5% Melanostatine®5 (Nonapeptide-1, Dextran)

 

– 33% inhibition of melanin synthesis
5% Aldenine® (Tripeptide-1, Hydrolyzed Soy Protein, Hydrolyzed Wheat Protein)

 

– 100% RCS scavenging within 2 hours – protects against further UV damage
Ingredients: Aqua (Water), Glycerin, Butylene Glycol, Hexapeptide-11, Palmitoyl Tripeptide-5, Palmitoyl Oligopeptide, Palmitoyl Tetrapeptide-7, Pentapeptide-18, Acetyl Hexapeptide-8, Acetyl Octapeptide-3, Tripeptide-1, Nonapeptide-1, Hydrolyzed Soy Protein, Sodium Hyaluronate (L), Hydrolyzed Wheat Protein, Carbomer, Polysorbate 20, Dextran, Xanthan Gum
Share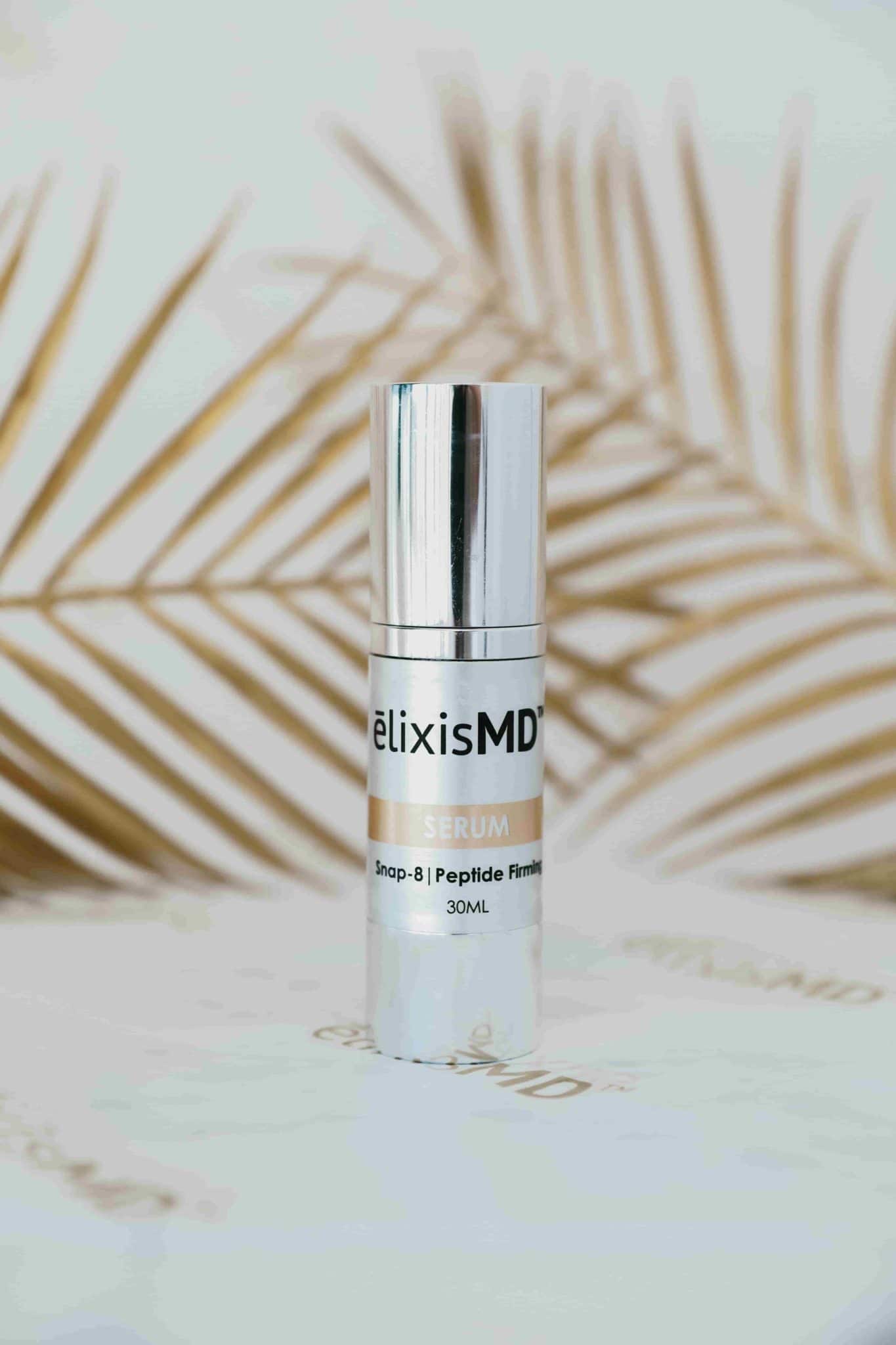 Testimonials
Alina Zahri

I am so happy i found MD. At the beginning of the year i was suffering with post pill acne for the first time in my life and felt so hopeless with my skin. I had a consult with Mel who made me feel so welcomed and hopeful about what we could do for my skin and even gut health (which was affecting my skin). I then continued to get treatments with tayla, who has been so great every single time. The ladies here are so kind, offer you knowledge about the treatments and take care of you the entire process. I recommend this place to all my friends and family, I LOVE IT. ❤️

Suzi Adams

When I first came to MD Cosmetics three years ago, I wanted skin that was healthy enough to no longer feel like I needed to wear foundation. And I can honestly say that goal came true - I almost never wear make up anymore! Mel and the team always make me feel pampered and comfortable. They have totally changed my skin and I'm so grateful I found this place!

Emma Wallace

I have had several treatments with Nurse Laura Barnes at MD and I am thrilled with the service I received and my fantastic results. Laura is so knowledgeable yet approachable and sweet. Thank you MD! I'll be coming back for years!

Tracey Higgins

Treated myself to visiting MD Cosmetics & I'm hooked. Can't go past the Professional & Friendly service offered by Mel & her team. Excellent results. Very happy!!