BHA | Chlorophyll | Aloe Healing
Regular price

Sale price

$80.00
5% BHA Anti-Inflammatory Serum – 30ml
A potent anti-bacterial, anti-inflammatory serum aids healing, reduces lesions, decongests and normalises oil and pore size. Skin type: Acneic| Rosacea |Blemish skin
Additional Information
Description:
5% BHA Anti-Inflammatory Serum
Benefits:
Reduces erythema & lesions, aids healing process, exfoliates, decongests, normalises oil & pore size. Potent combination of the following anti-inflammatory exfoliants, antibacterial & dermal renewing actives
Skin Type: Blemish / Acneic / Rosacea / Oily
Application: Can use as step 2 daily directly to inflamed area or all-over facial region 2-3 times per week
Key actives:
Salicylic Acid

 

– Beta Hydroxy Acid (BHA), provides exfoliation preventing pore clogging, stimulates new cell growth, reduces inflammation
Mandelic Acid (L)

 

– Derived from almonds, AHA, anti-bacterial, improvement in photo-aged skin, acne, abnormal pigmentation, and skin texture
Malic Acid (L)

 

– Derived from apples, provides gentle exfoliation, smoothes skin, promotes cellular renewal
Actilac™ H-60 (Honey Extract)

 

– Contains many complex saccharides and oligosaccharides, as well as Gluconic Acid which provides moisturising, soothing and conditioning properties
Olea Europaea (Olive) Fruit Oil*

 

– Rich in vitamin E and antioxidants that replace skin moisture and elasticity, anti-inflammatory, anti-bacterial
Pyruvic Acid

 

– Formed when sugars are broken down for ATP energy, alpha-keto acid, exfoliator
Chlorophyllin

 

– Derivative of chlorophyll, anti-inflammatory, anti-bacterial, antioxidant, stimulates cell growth in wound healing
Aloe Vera

 

– Anti-inflammatory that assists wound healing by improving blood circulation through the area and preventing cell death around a wound. Research indicates that aloe gel has properties that are harmful to certain types of bacteria and fungi
Essential Oil Blend: Lemongrass & Ylang Ylang Clinical benefits

 

– Anti-seborrheic, Antiseptic, Antibacterial, Antifungal Antipyretic, Anti-inflammatory, Anti-oxidant
Ingredients: Aqua (Water), Vegetable Glycerine, Aloe Vera Juice , 5% Salicylic Acid, Glycerin, Caprylic/Capric Triglyceride, Stearic Acid, Mandelic Acid (L), Malic Acid (L), Glyceryl Stearate, Honey Extract, Octadecenedioic Acid, Polyglyceryl-4 Caprate, Chlorophyll, Pyruvic Acid, , Polysorbate 20, Olea Europaea (Olive) Fruit Oil*, Prunus Amygdalus Dulcis (Sweet Almond) Oil, Gluconolactone, Hydrolyzed Marine Collagen, Carbomer, Triethanolamine, Rosehip Oil, Evening Primrose Oil, Jojoba Oil, Apple Fruit Extract, Melon Fruit Extract, Tocopheryl Acetate (D-alpha), Mentha Piperita (Peppermint) Oil, Retinyl Palmitate, Cymbopogon Schoenanthus (Lemongrass) Oil*, Cananga Odorata (Ylang Ylang) Flower Oil, Althaea Officinalis (Marshmallow) Root Extract, Chamomilla Recutita (Matricaria) Flower Extract, Daucus Carota Sativa (Carrot) Root Extract, Aloe Barbadensis Leaf Juice Powder, Glycine Soja (Soybean) Oil, Zea Mays (Corn) Oil, Allantoin, Phenoxyethanol, Caprylyl Glycol, Xanthan Gum, Lecithin, Sclerotium Gum, Pullulan, Sorbitol, Ethylhexylglycerin, Beta-Glucan, Potassium Sorbate, Butylene Glycol, Portulaca Extract, Seaweed Extract, Grapefruit Seed Extract, Green Tea Leaf Extract, Trisodium Ethylenediamine Disuccinate, Alcohol Denat., Polysorbate 60, Cetyl Alcohol, Phytic Acid, Cetearyl Alcohol, Sodium Benzoate Alcohol, Citric Acid, Benzoic Acid, 1,2-Hexanediol
Share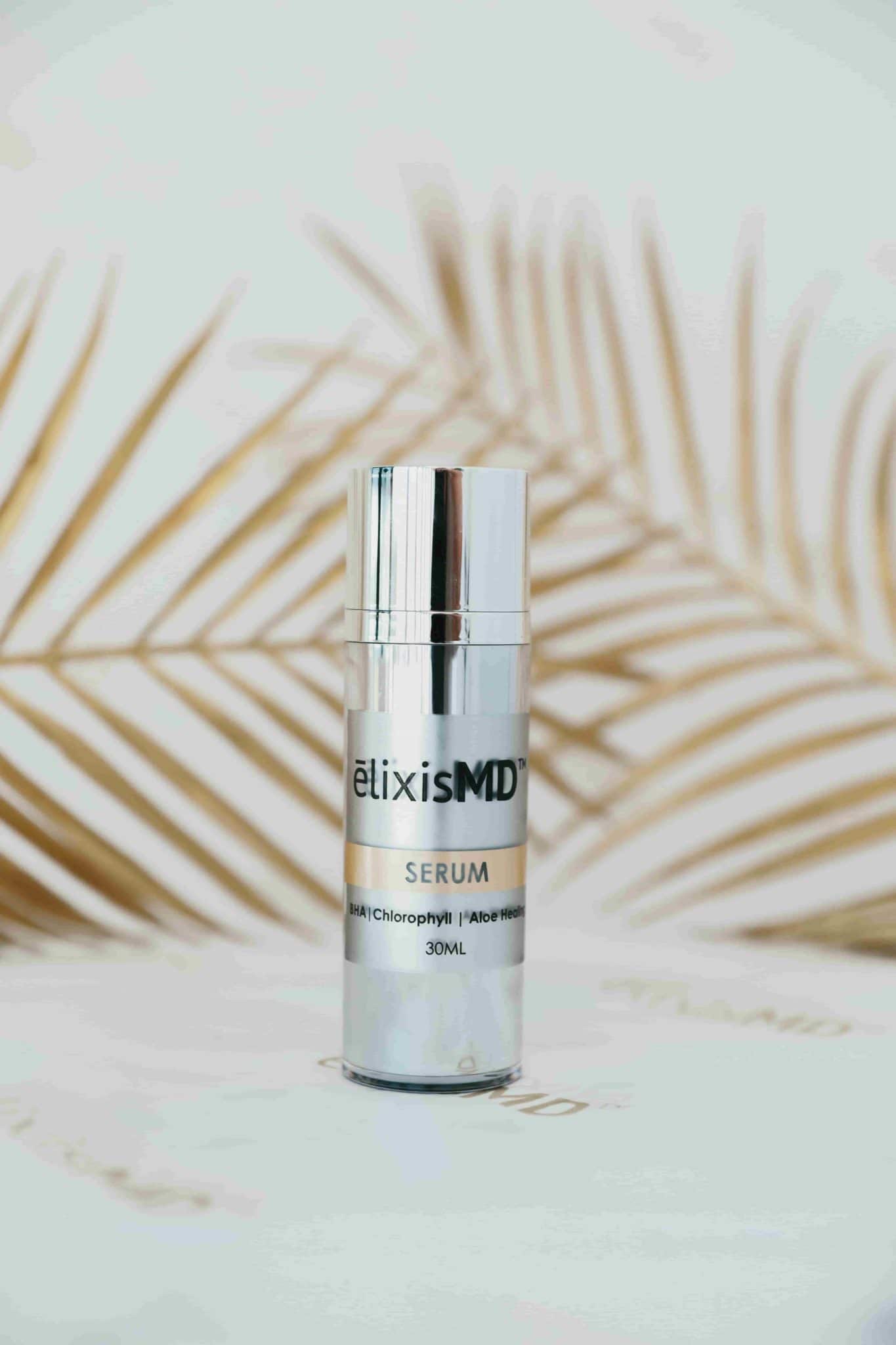 Testimonials
Alina Zahri

I am so happy i found MD. At the beginning of the year i was suffering with post pill acne for the first time in my life and felt so hopeless with my skin. I had a consult with Mel who made me feel so welcomed and hopeful about what we could do for my skin and even gut health (which was affecting my skin). I then continued to get treatments with tayla, who has been so great every single time. The ladies here are so kind, offer you knowledge about the treatments and take care of you the entire process. I recommend this place to all my friends and family, I LOVE IT. ❤️

Suzi Adams

When I first came to MD Cosmetics three years ago, I wanted skin that was healthy enough to no longer feel like I needed to wear foundation. And I can honestly say that goal came true - I almost never wear make up anymore! Mel and the team always make me feel pampered and comfortable. They have totally changed my skin and I'm so grateful I found this place!

Emma Wallace

I have had several treatments with Nurse Laura Barnes at MD and I am thrilled with the service I received and my fantastic results. Laura is so knowledgeable yet approachable and sweet. Thank you MD! I'll be coming back for years!

Tracey Higgins

Treated myself to visiting MD Cosmetics & I'm hooked. Can't go past the Professional & Friendly service offered by Mel & her team. Excellent results. Very happy!!