Lightening Serum
Regular price

Sale price

$110.00
B3 + TegoPep 4 + Symwhite + Acetyl Glucosamine – pH 4.55 – 30ml
A Daily serum that reduces and calms hyperactive pigment, with melanin and tyrosinase inhibitors. Potent anti-oxidant and UV absorbers further protect against oxidative stress and free radical damage. Skin type: Melasma|Pigmented skin
Additional Information
Description:
B3 + TegoPep 4 + Symwhite + Acetyl Glucosamine
Benefits:
Reduces pigment formation & calms. Potent combination of the following tyrosinase & melanin inhibitors, free radical preventers & UV filters that work synergistically to amplify the result of each ingredient in a cascading motion
Skin Type: Inhibit & Fade Pigmented / Acneic Skin/ Scarring
Application: Can use as step 2 AM daily to spot treat or apply all over
Key actives:
Tetrapeptide 30

 

– Biomimetic (skin identical) Amino acid sequence
Proline –Lysine – Glutamic Acid – Lysine

 

Active on all kinds of skin types
Visibly diminishes hyperchromatic spots
Brightens skin and improves the evenness of skin tone
Reduces acne lesions
Alleviates melasma on ethnic skin
Provides a significant anti-inflammatory effect
Safely inhibits the pigmentation process without toxicity or rebound effect

Symwhite: Phenylethyl Resorcinol-one of the most powerful tyrosinase inhibitors. Studies found that 90% of testers reported fading within 28 days.
D-Acetyl Glucosamine: Tyrosinase inhibitor
Tricholoma Matsutake (Songyi) extract: Skin brightener, AO, UV absorber
Ascophyllum Nodosum extract (Brown Algae extract): Reduces pigment, exfoliates, free radical protection
Niacinamide: Inhibits melanosome transfer to the keratinocyte
Glycyrrhetinic Acid (active principle of licorice): anti- inflammatory, anti- bacterial, inhibits melanin synthesis
Algowhite:

 

Phylanthus Emblica (Amla) fruit extract

 

– Potent AO that prevents oxidative stress, MMP inhibitor, promotes collagen production, melanin inhibitor, UV protection
L -Glutathione

 

– Potent anti-oxidant that protects cellular membrane from free radical damage
Ellagic Acid (pomegranate extract)

 

– contains Chlorogenic Acid (increases internal resistance to UV damage, anti-inflammatory, anti-bacterial, anti-fungal, anti-viral
Ingredients: Aqua (Water), Hamamelis Virginiana (Witch Hazel) Water, Glycerin*, Niacinamide, Tetrapeptide 30, Caprylic/Capric Triglyceride, Alcohol, Acetyl Glucosamine (D), Coco-Caprylate/Caprate, Cetearyl Glucoside, Cetearyl Alcohol, Dimethyl Isosorbide, Glyceryl Stearate, Polysorbate 20, Squalane, Gluconic Acid (D), Phenylethyl Resorcinol, Tricholoma Matsutake (Songyi) Extract, Ascophyllum Nodosum Extract, Phyllanthus Emblica (Amla) Fruit Extract, Citrus Aurantifolia (Lime), Citrus Medica Limonum (Lemon) Peel, Citrus Aurantium Dulcis (Orange) Peel, Citrus Grandis (Grapefruit) Peel Oils) Glycyrrhetinic Acid, Ellagic Acid, Glutathione (L), Fructooligosaccharides (D-beta), Gluconolactone, Xanthan Gum, Phytic Acid, Sodium Hydroxide, Lithium Magnesium Sodium Silicate, Sodium Benzoate, Lemon Essential Oil
Share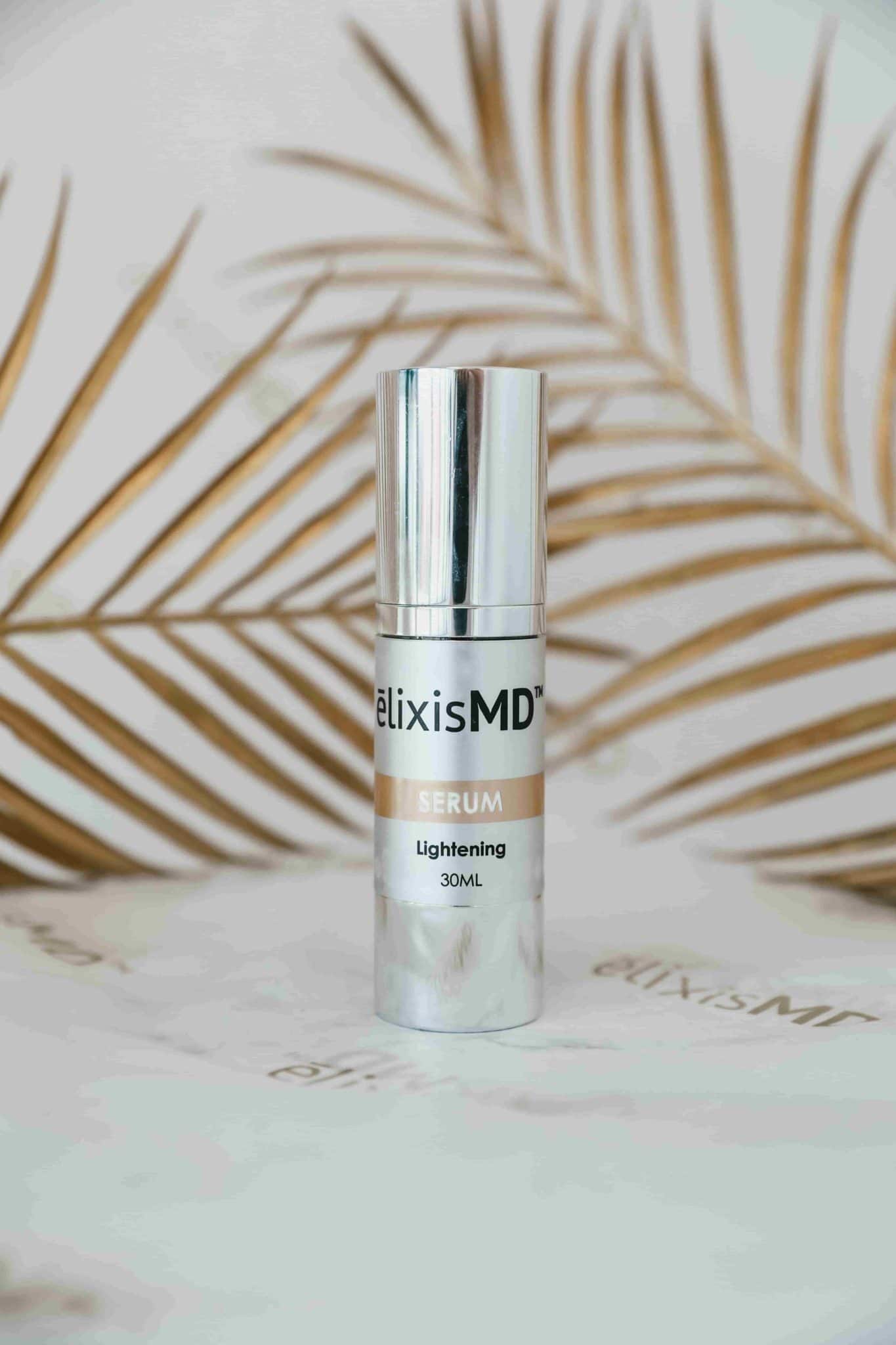 Testimonials
Alina Zahri

I am so happy i found MD. At the beginning of the year i was suffering with post pill acne for the first time in my life and felt so hopeless with my skin. I had a consult with Mel who made me feel so welcomed and hopeful about what we could do for my skin and even gut health (which was affecting my skin). I then continued to get treatments with tayla, who has been so great every single time. The ladies here are so kind, offer you knowledge about the treatments and take care of you the entire process. I recommend this place to all my friends and family, I LOVE IT. ❤️

Suzi Adams

When I first came to MD Cosmetics three years ago, I wanted skin that was healthy enough to no longer feel like I needed to wear foundation. And I can honestly say that goal came true - I almost never wear make up anymore! Mel and the team always make me feel pampered and comfortable. They have totally changed my skin and I'm so grateful I found this place!

Emma Wallace

I have had several treatments with Nurse Laura Barnes at MD and I am thrilled with the service I received and my fantastic results. Laura is so knowledgeable yet approachable and sweet. Thank you MD! I'll be coming back for years!

Tracey Higgins

Treated myself to visiting MD Cosmetics & I'm hooked. Can't go past the Professional & Friendly service offered by Mel & her team. Excellent results. Very happy!!