Enzyme | Peptide Exfoliate
Regular price

Sale price

$75.00
Peptide + Pomegranate + AHA Resurfacing Serum – pH 3.85 – 30ml
A serum exfoliator, formulated with tyrosinase inhibitors as well as AHAs to enhance pigment reduction, clear blocked pores and reveal healthy luminous skin.
Additional Information
Description:
Peptide + Pomegranate + AHA Resurfacing Serum
Benefits:
Exfoliates, clarifies & calms. Tetrapeptide-30 & Niacinamide enhance pigment reduction, repair & nourish. Clears blocked pores & dead skin cells whilst accelerating cellular renewal with lactic, glycolic & salicylic acids in combination with potent anti-oxidant properties of Pomegranate enzyme also aiding hormonal imbalances. Reveals new healthy luminous skin, that feels soft, hydrated & plumped
Skin Type: Clarifies Acneic|Pigmented Skin
Application: Shake & apply 1 pump as STEP 2 or 3: PM. Avoid delicate eye area
Key actives:
Tetrapeptide 30

 

– Biomimetic (skin identical) Amino acid sequence
Proline –Lysine – Glutamic Acid – Lysine

Active on all kinds of skin types
Visibly diminishes hyperchromatic spots
Brightens skin and improves the evenness of skin tone
Reduces acne lesions
Alleviates melasma on ethnic skin
Provides a significant anti-inflammatory effect
Safely inhibits the pigmentation process without toxicity or rebound effect
Niacinamide

 

– reduces pigment, anti-bacterial, repairs barrier function, potent immune booster
Punica Granatum (Pomegranate) Fruit

 

– Antioxidant with elevated polyphenol content, contains Chlorogenic Acid (natural sun protection), anti-inflammatory, anti-bacterial, anti-viral, anti-fungal
Lactic Acid (L)

 

– Alpha Hydroxy Acid (AHA) that hydrates and exfoliates, reducing wrinkles and pigmentation discolorations
Glycolic Acid

 

– Alpha Hydroxy Acid (AHA), used as an exfoliator to remove dead skin cells, smooth skin texture and reduces size of wrinkles & pigmentation
Salicylic Acid

 

– Beta Hydroxy Acid, provides exfoliation preventing clogged pores and smoothes fine lines/wrinkles, stimulates new cell growth, reduces inflammation & pigmentation
Hyaluronic Acid

 

– Ultra Low Weight Trials indicate a reduction in immune-derived inflammation, improving scaling, erythema & pruritus. Effective Seborrheic Dermatitis Rx Biological activity triggers built-in immune defence mechanisms whilst inducing anti-bacterial responses effectively healing skins epithelium Penetrates effectively to rebuild + plump deeper layers firming the skins surface Replenishes the hydration factors diminished with ageing + sun damage to mimic youthful levels
Osilift® (Avena Sativa (Oat) Kernel Extract) – Instant tensing, lifting, anti-wrinkle
Alpha-Arbutin

 

– Promotes skin brightening, blocks epidermal melanin biosynthesis by inhibiting Tyrosinase
Ingredients: Aqua (Water), Punica Granatum (Pomegranate) Fruit, , Vegetable Glycerin, 5% Tetrapeptide-30, 4% Niacinamide, 3% Lactic Acid (L), 1.25% Glycolic Acid, Alpha-Arbutin, Hamamelis Virginiana (Witch Hazel) Water, Rose Water, Caprylic/Capric Triglyceride, Panthenol, Sodium PCA, Stearic Acid, Glyceryl Stearate, Cetearyl Alcohol, Xanthan Gum, Salicylic Acid, Gluconic Acid (D), Alcohol, Cetyl Alcohol, Avena Sativa (Oat) Kernel Extract, Allantoin, Olea Europaea (Olive) Fruit Oil, Retinyl Palmitate, Tocotrienols, Tocopherol (D-alpha), Prunus Amygdalus Dulcis (Sweet Almond) Oil, Vanilla Planifolia Fruit Oil, Aloe Barbadensis Leaf Juice Powder, Hyaluronic Acid, LMW Hyaluronic Acid, Santalum Austrocaledonicum (Sandalwood) Wood Oil, Citrus Grandis (Grapefruit) Peel Oil, Citrus Aurantium Dulcis (Orange) Peel Oil, Lonicera Japonica (Honeysuckle) Flower Extract, Lonicera Caprifolium (Honeysuckle) Flower Extract, Elaeis Guineensis Oil, Zea Mays (Corn) Oil, Potassium Sorbate, Phytic Acid, Citric Acid
Share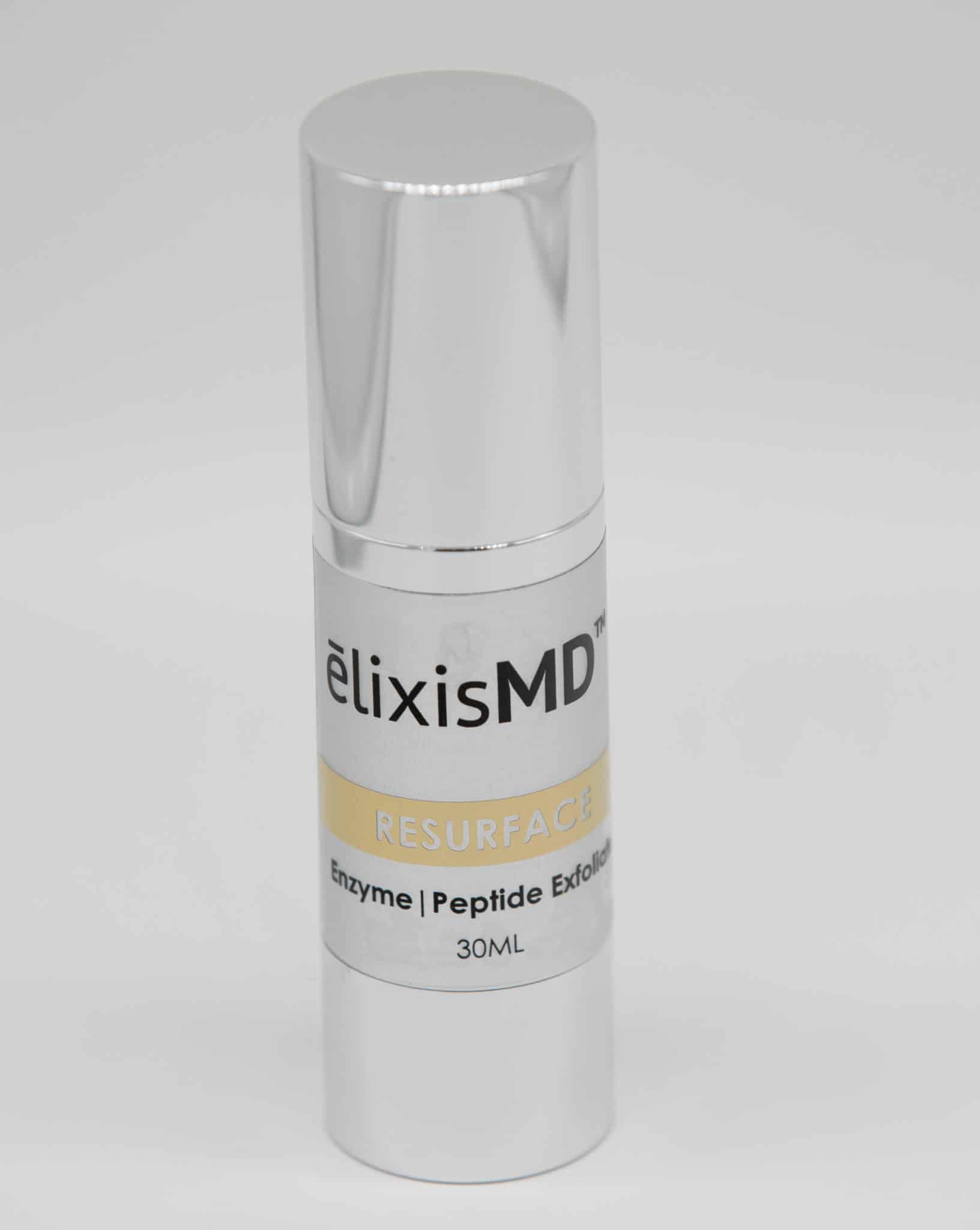 Testimonials
Alina Zahri

I am so happy i found MD. At the beginning of the year i was suffering with post pill acne for the first time in my life and felt so hopeless with my skin. I had a consult with Mel who made me feel so welcomed and hopeful about what we could do for my skin and even gut health (which was affecting my skin). I then continued to get treatments with tayla, who has been so great every single time. The ladies here are so kind, offer you knowledge about the treatments and take care of you the entire process. I recommend this place to all my friends and family, I LOVE IT. ❤️

Suzi Adams

When I first came to MD Cosmetics three years ago, I wanted skin that was healthy enough to no longer feel like I needed to wear foundation. And I can honestly say that goal came true - I almost never wear make up anymore! Mel and the team always make me feel pampered and comfortable. They have totally changed my skin and I'm so grateful I found this place!

Emma Wallace

I have had several treatments with Nurse Laura Barnes at MD and I am thrilled with the service I received and my fantastic results. Laura is so knowledgeable yet approachable and sweet. Thank you MD! I'll be coming back for years!

Tracey Higgins

Treated myself to visiting MD Cosmetics & I'm hooked. Can't go past the Professional & Friendly service offered by Mel & her team. Excellent results. Very happy!!