Calendula | Hyaluronic Calm
Regular price

Sale price

$150.00
A Calming and protective serum that relieves capillary inflammation and strengthens fragile tissue. Instantly soothing, reduces redness and aids pain management.
Additional Information
Skin Type –
Rosacea|stressed and reactive
Application –
Step 1 AM & PM massage 1-2 pumps into clean dry skin
Key Actives –
Perfluorodecalin – Perfluocarbon, increases oxygen and moisture levels in skin with topical application, aids in wound healing and smoothing of fine lines and wrinkles.
Calendular Flower Extract – Protects and calms reactive skin. Relieves pain, itching and burning with potent anti-inflammatory and anti-bacterial properties. Natural immunostimulant that accelerates wound healing with tissue regenerating effects. Stimulates collagen at wound sites and minimises scarring. Beneficial for those with compromised immune systems, wounds, burns, eczema and other inflammatory skin disorders.
Magnesium Aspartate, Zinc Gluconate and Copper Gluconate –
Multi-mineral blend of elements helps to maintain skin function and stimulate cellular regeneration. Enhances and brightens skin tone, restoring skin vitality.
Magnesium Aspartate

 

– Encourages protein synthesis and phosphates transfer
Copper Gluconate –

 

Encourages synthesis of ATP, keratin and collagen
Zinc Gluconate –

 

Plays a role in the synthesis of DNA, essential for collagen production, accelerated wound healing and prevention of scaring. Boosts immune function and reduces inflammation. Heals acne blemishes and reduces androgenic hormonal effects that contribute to acne breakouts, and regulates oil gland activity.
Hyaluronic Acid – ultra low weight
Trials indicate a reduction in immune-derived inflammation, improving scaling, erythema and pruitus. Effective seborrheic dermatitis
Biological activity triggers built-in immune defence mechanisms whilst inducing anti-bacterial responses effectively healing skins epithelium.
Penetrates effectively to rebuild and plump deeper layers firming the skins surface
Replenishes the hydration factors diminished with ageing and sun damage to mimic youthful levels.
Camellia Sinensis (Green Tea) Leaf Extract
Rich in polyphenol catechins, antioxidant, anti-inflammatory, UV protection, Inhibits collagenase.
Siegesbeckia Orientalis/ Rabdosia Rubescens (chromocare)
A complex rich in darutoside and Orionin that act on the chromophores of the skin to combat oxidative stress, increase collagen, reduce pigmentation and reduce inflammation.
Palmitoyl Tripeptide-8
Tripeptide that prevents and reverses sign of neurogenic inflammation through an action on edema and vasodilation, calms and soothes irritated skin, maintains and restores normal skin sensitivity threshold.
Larrea Divaricata (chapparal) Extract
Promotes healing, antioxidant, antiseptic and pain relief.
Share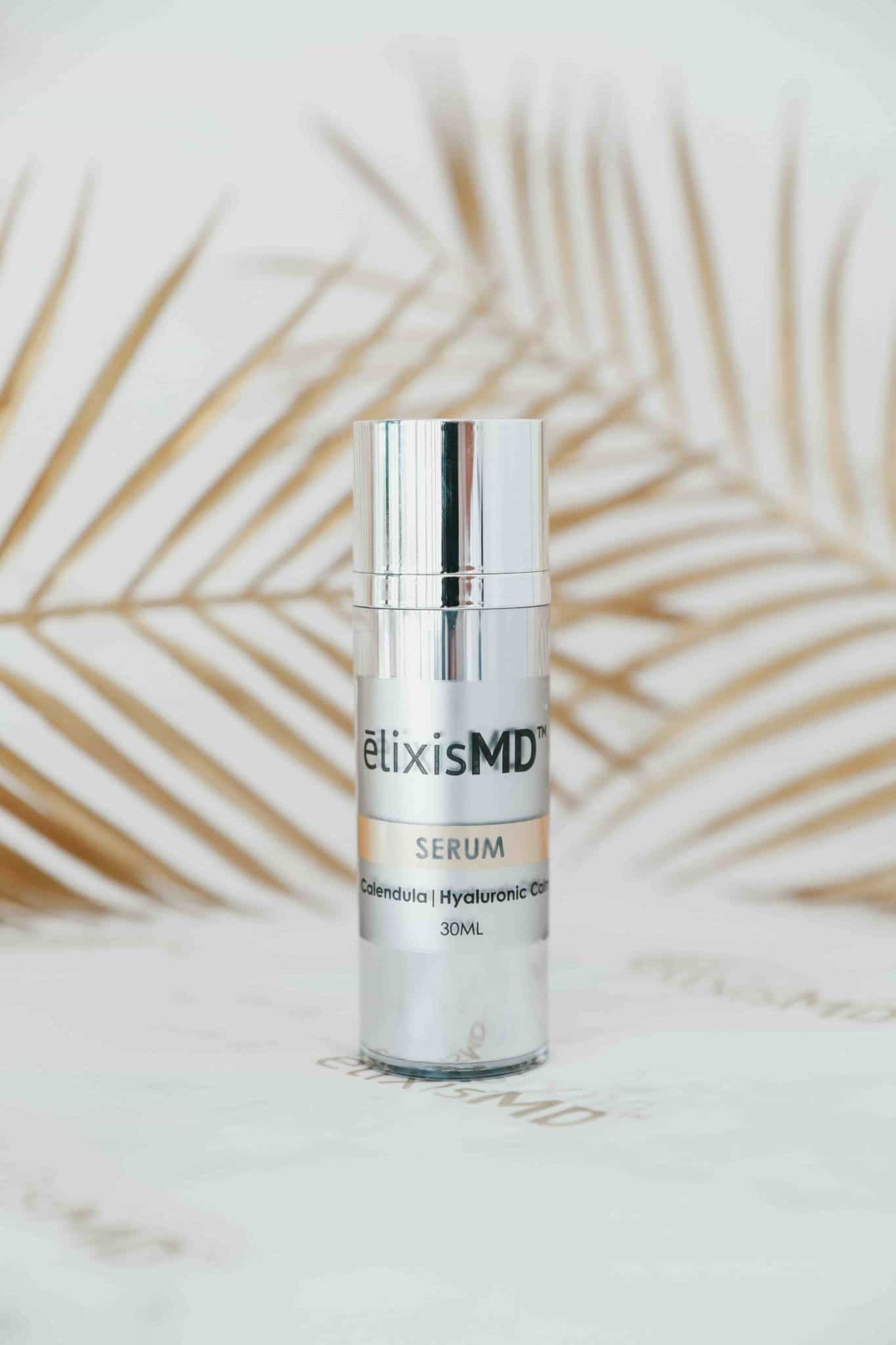 Testimonials
Alina Zahri

I am so happy i found MD. At the beginning of the year i was suffering with post pill acne for the first time in my life and felt so hopeless with my skin. I had a consult with Mel who made me feel so welcomed and hopeful about what we could do for my skin and even gut health (which was affecting my skin). I then continued to get treatments with tayla, who has been so great every single time. The ladies here are so kind, offer you knowledge about the treatments and take care of you the entire process. I recommend this place to all my friends and family, I LOVE IT. ❤️

Suzi Adams

When I first came to MD Cosmetics three years ago, I wanted skin that was healthy enough to no longer feel like I needed to wear foundation. And I can honestly say that goal came true - I almost never wear make up anymore! Mel and the team always make me feel pampered and comfortable. They have totally changed my skin and I'm so grateful I found this place!

Emma Wallace

I have had several treatments with Nurse Laura Barnes at MD and I am thrilled with the service I received and my fantastic results. Laura is so knowledgeable yet approachable and sweet. Thank you MD! I'll be coming back for years!

Tracey Higgins

Treated myself to visiting MD Cosmetics & I'm hooked. Can't go past the Professional & Friendly service offered by Mel & her team. Excellent results. Very happy!!