ElixisMD Travel Kit
Regular price

Sale price

$159.00
Each Kit Includes:
30ml Enzymatic AHA BHA Gel Cleanser
A light enzyme-based cleanser which respects the skins natural hydro/lipid film & effectively removes impurities
Skin will feel refreshed and soothed as the balance of hydration is replenished with pomegranate & organic oils
Using this cleanser daily will help to maintain a fresh, clear complexion and minimise impurities that cause congestion and clogged pores.
OR
30ml B5 Manuka Infused Gel Cleanser
Protective organic & sulphate free, anti-inflammatory & anti-bacterial formula ideal for post-surgery, sensitive & combination skins. Gently removes impurities, leaving the skin refreshed, hydrated and soothed whilst accelerating relief of itching & burning. Daily use aids healing and reduces irritation. Softens & nourishes skin to inhibit scar tissue formation.
 &
15ml Active Charcoal Polish -  
Sophisticated phospholipid-based gel that delivers the AHA formula to exfoliate effectively, treating ingrown hairs, removing impurities & releasing dead skin cells. The compound works optimally with the addition of rice bran wax & black rice granules, ensuring outstanding skin resurfacing leaving the skin silky smooth, refreshed & hydrated. The complex of phytonutrients Ginseng & Ginkgo Biloba reduce free radical damage & ageing whilst calming the skin. Assists with penetration of active ingredient.


15ml Hyaluronic Hydrate Lotion
Coveted peptide SNAP 8 reduces muscle contraction whilst natural moisture factor, Hyaluronic Acid & biomimetic lipids give noticeable anti-ageing & anti-wrinkle effects for complete cellular rejuvenation of damaged skin. A potent combination of soothing anti-bacterial help fights bacteria and microbes that keep skin in a reactive state & provide wound healing, mild exfoliation & moisture retention.
OR
15ml Anti-Oxidant Night Emulsion
This powerful emulsion is designed for restoring barrier function and re-organising optimal lipid structure, hydration levels & sebum balance. It's moisture retention benefits reduce dryness, itching and burning. Contains a potent concentration of medical grade Hyaluronic Acid, biomimetic phytosterols & phospholipids that dramatically boost the skin's resistance to inflammatory free radical aggressors greatly reducing sensitivity
&
15ml Zinc Anti-Oxidant SPF 35+ Tinted
Broad spectrum physical protective cream with a sheer tint. Vitamins A,B,C,E, Green Tea & Anti-oxidants protect against free radial damage, inhibiting photo ageing & Sun Damage.
Available in shades Light or Medium
Share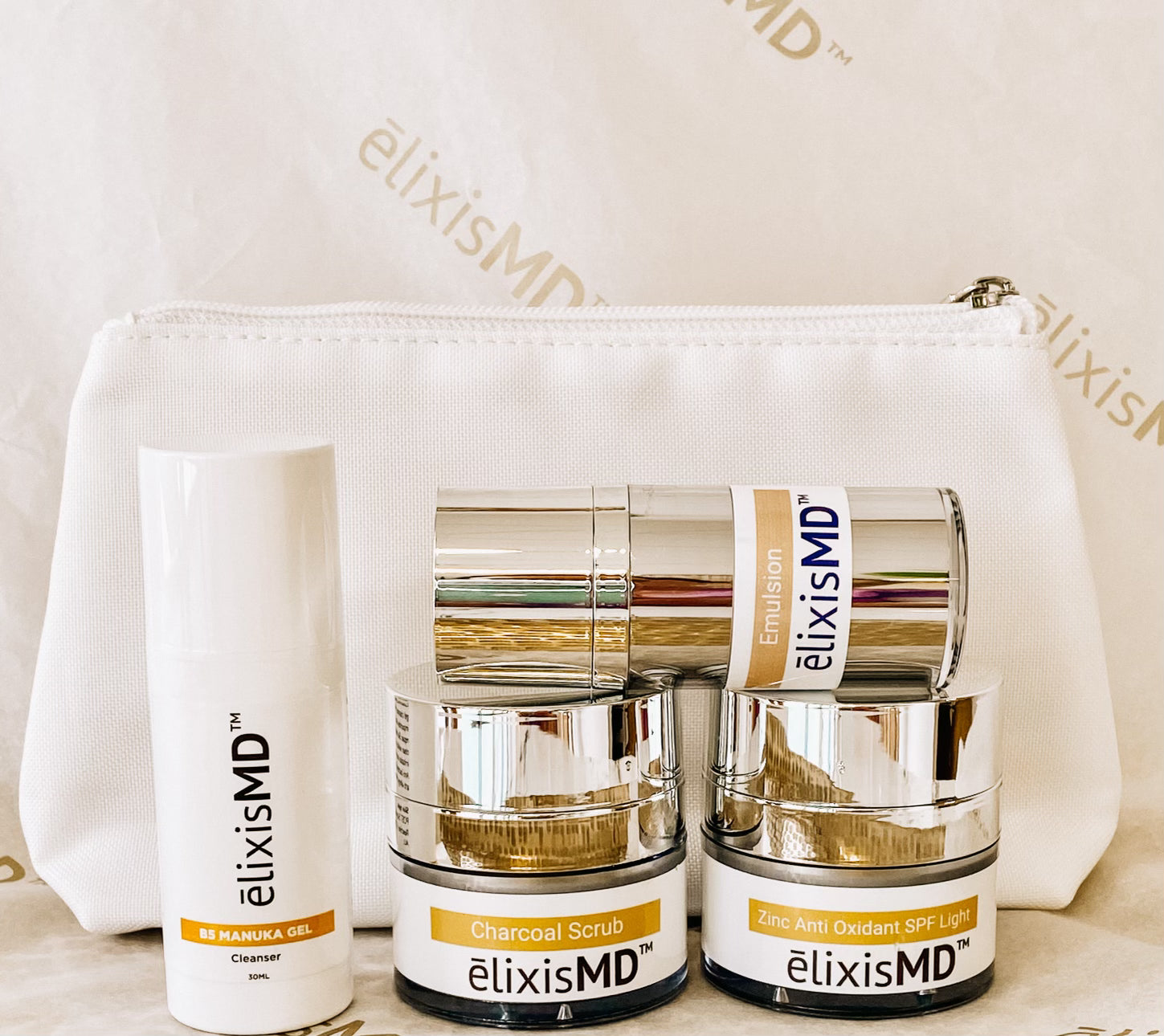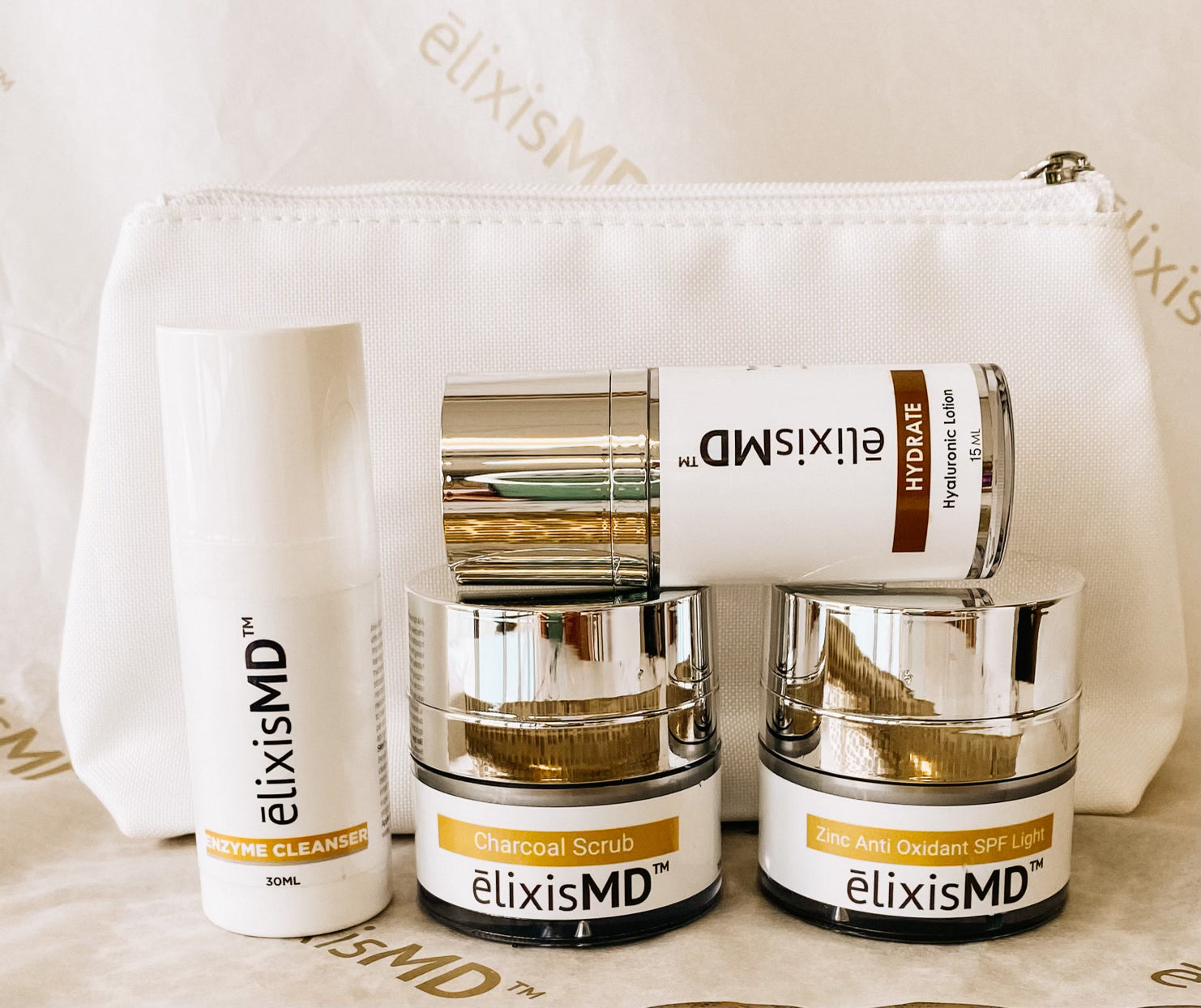 Testimonials
Alina Zahri

I am so happy i found MD. At the beginning of the year i was suffering with post pill acne for the first time in my life and felt so hopeless with my skin. I had a consult with Mel who made me feel so welcomed and hopeful about what we could do for my skin and even gut health (which was affecting my skin). I then continued to get treatments with tayla, who has been so great every single time. The ladies here are so kind, offer you knowledge about the treatments and take care of you the entire process. I recommend this place to all my friends and family, I LOVE IT. ❤️

Suzi Adams

When I first came to MD Cosmetics three years ago, I wanted skin that was healthy enough to no longer feel like I needed to wear foundation. And I can honestly say that goal came true - I almost never wear make up anymore! Mel and the team always make me feel pampered and comfortable. They have totally changed my skin and I'm so grateful I found this place!

Emma Wallace

I have had several treatments with Nurse Laura Barnes at MD and I am thrilled with the service I received and my fantastic results. Laura is so knowledgeable yet approachable and sweet. Thank you MD! I'll be coming back for years!

Tracey Higgins

Treated myself to visiting MD Cosmetics & I'm hooked. Can't go past the Professional & Friendly service offered by Mel & her team. Excellent results. Very happy!!