SkinCeuticals® Triple Lipid Restore 2:4:2 Moisturiser 48mL
Regular price

Sale price

$214.00
Description: Triple Lipid Restore 2:4:2 is an anti ageing cream formulated with a maximised concentration of lipids: 2% pure ceramides, 4% natural cholesterol, and 2% fatty acids. This unique anti ageing lipid correction cream contains the first 2:4:2 cholesterol-dominant ratio to help restore skin's external barrier and support natural self-repair, while potently nourishing ageing skin for improvement in visible signs of accelerated ageing. Triple Lipid Restore 2:4:2 has been clinically proven to improve the visible appearance of skin smoothness, laxity, pores, and overall radiance.
Directions: Apply a small amount between fingertips, warm and melt the cream in circular motions. Apply twice daily to face, neck, and chest.
Ingredients: Please be aware that ingredient lists for the products of our brand are updated regularly. Please refer to the ingredient list on your product package for the most up to date list of ingredients to ensure it is suitable to your personal use.
Share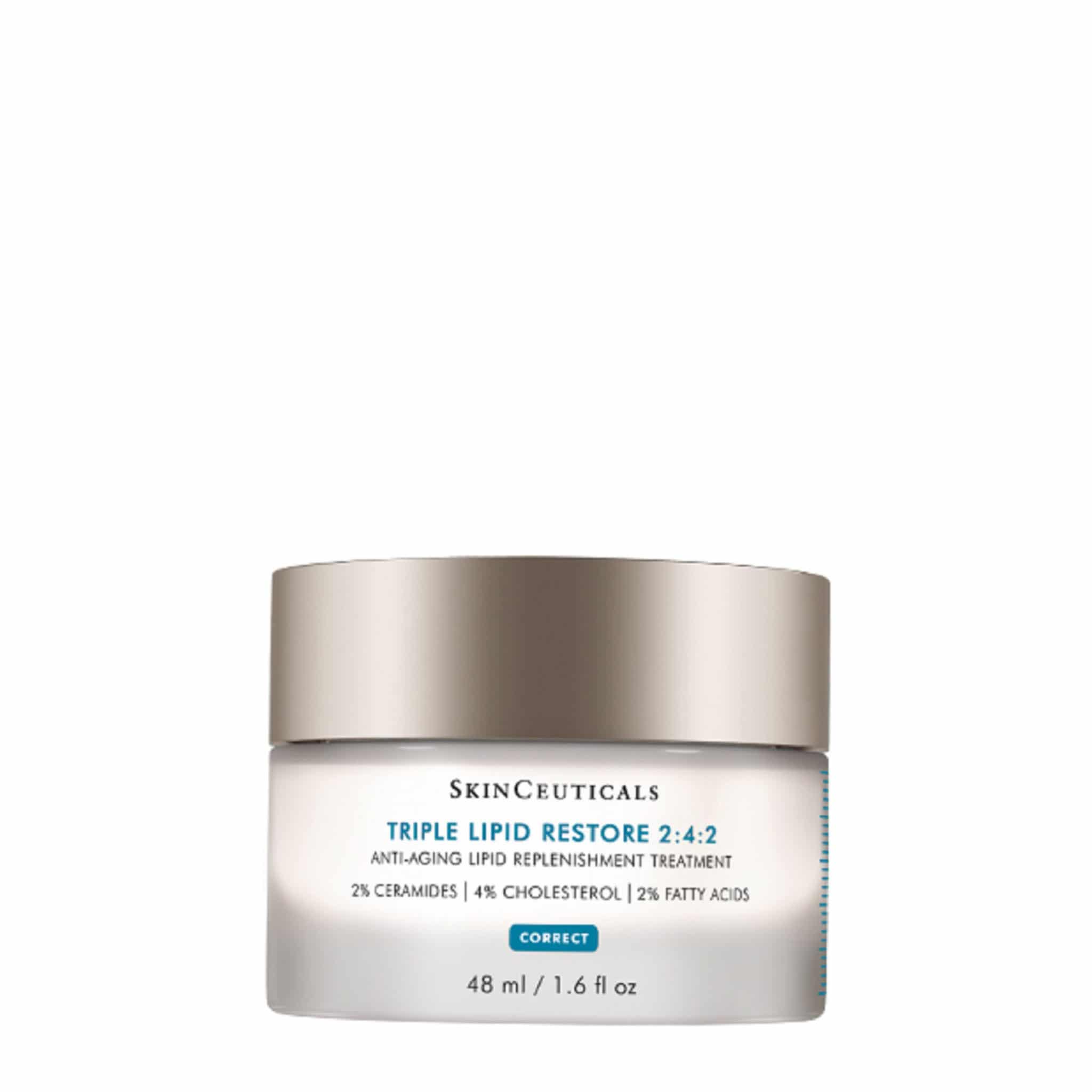 Testimonials
Alina Zahri

I am so happy i found MD. At the beginning of the year i was suffering with post pill acne for the first time in my life and felt so hopeless with my skin. I had a consult with Mel who made me feel so welcomed and hopeful about what we could do for my skin and even gut health (which was affecting my skin). I then continued to get treatments with tayla, who has been so great every single time. The ladies here are so kind, offer you knowledge about the treatments and take care of you the entire process. I recommend this place to all my friends and family, I LOVE IT. ❤️

Suzi Adams

When I first came to MD Cosmetics three years ago, I wanted skin that was healthy enough to no longer feel like I needed to wear foundation. And I can honestly say that goal came true - I almost never wear make up anymore! Mel and the team always make me feel pampered and comfortable. They have totally changed my skin and I'm so grateful I found this place!

Emma Wallace

I have had several treatments with Nurse Laura Barnes at MD and I am thrilled with the service I received and my fantastic results. Laura is so knowledgeable yet approachable and sweet. Thank you MD! I'll be coming back for years!

Tracey Higgins

Treated myself to visiting MD Cosmetics & I'm hooked. Can't go past the Professional & Friendly service offered by Mel & her team. Excellent results. Very happy!!